Oreet Ashery
Oreet Ashery is Professor of Contemporary Art, the Director of the MFA programme at the Ruskin and the Director of Studies in Fine Art at Exeter College.
Oreet Ashery is a visual artist whose practice navigates established, institutional and grassroots contexts. The work engages with bodies, community, worldbuilding, autoethnography, Thanatos, gender and technology. Ashery's practice manifests through distinct multiplatform projects that span video, 2D image-making, performance and assemblage. Characterised by the use of speculative fiction and humour, the work often occupies utopian, discursive and incongruous spaces.
Ashery was a Turner Bursary recipient in 2020 (replacing the Turner Prize during the pandemic) and won the prestigious Jarman Film Award in 2017 for her web-series Revisiting Genesis, interfacing documentary and fiction and looking at the emergent field of digital death. In this context Ashery published her book How We Die Is How We Live Only More So, Mousse Publishing, 2019, including new writing by T.J Demos, Rizvana Bradley, Mason Leaver-Yap, Imani Robinson, George Vasey and Bárbara Rodríguez Muñoz.
Recent film commissions include KW Institute for Contemporary art, 2022 film Selfish Road; a vertiginous journey between sites of infrastructural nation building and belonging. The film Dying Under Your Eyes, commissioned by Wellcome Collection, 2019, is an intimate-surveillance grief project that documents the passing away of the artist's father. The film was part of the long duration exhibition Misbehaving Bodies: Jo Spence & Oreet Ashery, May 2019- January 2020.
Email oreet.ashery@rsa.ox.ac.uk
https://www.moussepublishing.com/?product=/oreet-ashery-how-we-die-is-how-we-live-only-more-so/
Oreet Ashery (she/they) is available for DPhil supervision.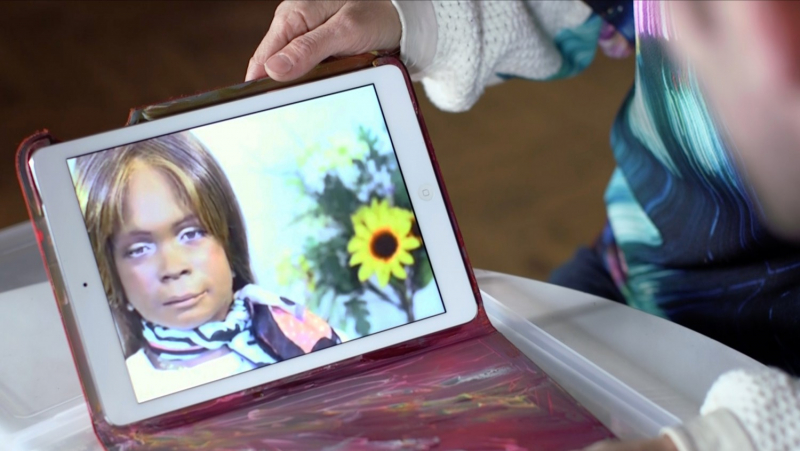 Revisiting Genesis, web series, 2017 / Oreet Ashery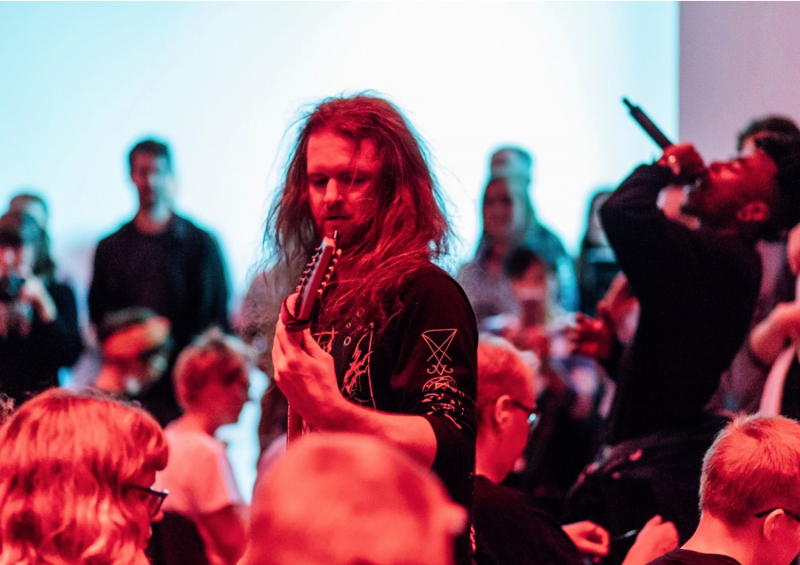 Passing through Metal Sonic performance Kettle's Yard Cambridge 2018 / Oreet Ashery