Claudia Sarnthein
Claudia Sarnthein is a Senior Ruskin Tutor (Studio Practice) on the Ruskin's BFA programme.
I work predominately with multi-textured installations that combine painting, drawing, embroidery and ceramics. I draw on my central European heritage – its arts and crafts, folklore, rituals, mysticism, pagan and Christian traditions, always in relation to the handmade, the interior or sacred space. It is its mise-en-scene, its still-lives and patterns that interest me most, choreographing constellations and modes of display – the individual piece carefully embedded within the syntax of the wider ensemble.

Claudia Sarnthein is a German/Austrian artist, living in London and Berlin. She studied Art History at the Universität Wien in Vienna and Design at the Hochschule HAW/College of Art & Design in Hamburg. She worked as a costume/textile designer in Hamburg and Paris for several years, before graduating in Fine Art from the Royal College of Art, London. She has exhibited internationally with solo and group shows at institutions including Künstlerhaus Bethanien, Berlin; Imperial College, London; Württembergischer Kunstverein, Stuttgart; Frappant e.V. Galerie, Hamburg; Drawing Room HU, Budapest; Kunstsalon, Berlin; Tate Modern Bookshop, London and Jerwood Space, London. Publications include Von Alters Her (2018), White Pages (2015), An Jacob (2007), Lache Nicht, Weine Nicht…(2007), Mutter Seelen Allein (2005) and On Fragments (2004).
Email claudia.sarnthein@rsa.ox.ac.uk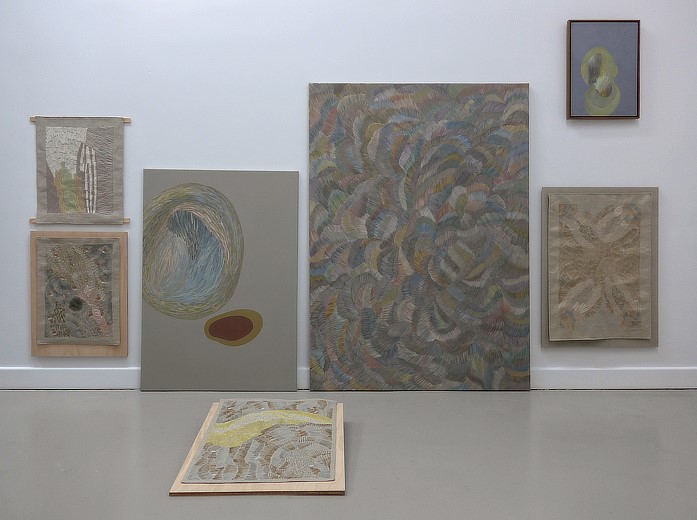 The Side Chapel III, installation view, 2020/21, Claudia Sarnthein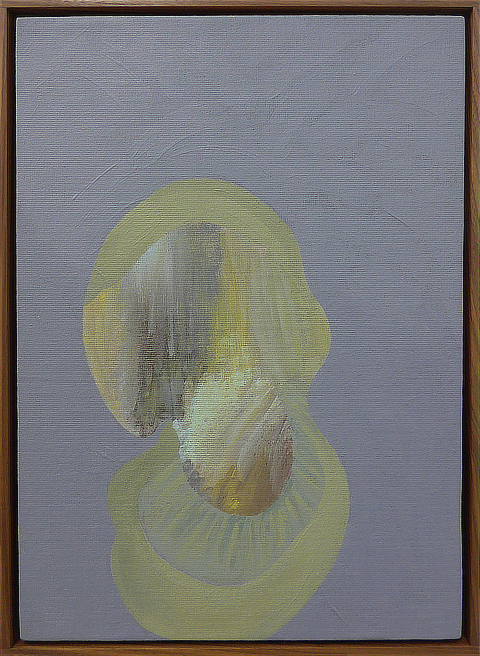 Song, acrylic on linen, 45.0 x 32.0 cm, 2020 / Claudia Sarnthein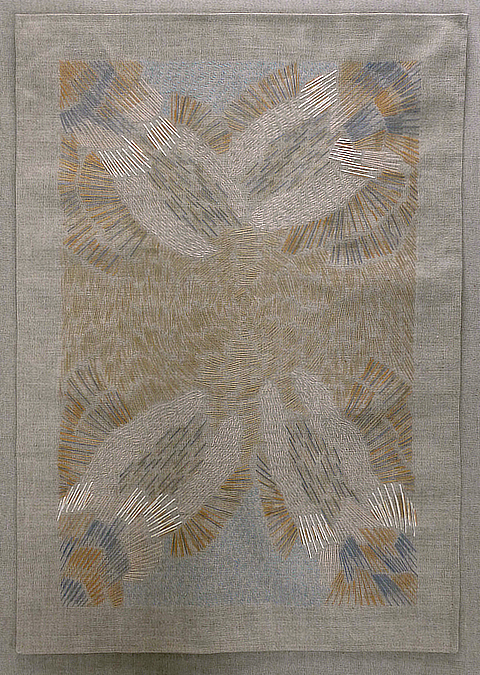 Skins, embroidery on linen, 68.0 x 48.0 cm, 2020 / Claudia Sarnthein