Daria Martin
Daria Martin is Professor of Art and Director of Research at the Ruskin; she is a Fellow of St John's College.
As an artist, her 16mm films aim to create a continuity between disparate media (such as painting and performance), between people and objects, and between internal and social worlds. Human gesture and seductive imagery meet physically mannered artifice to pry loose viewers' learned habits of perception.
Subjects such as robots, an archive of dream diaries and close-up card magic, are explored within isolated spaces such as the wings of a theatre, a military academy, or a scaled up modernist sculpture. These protective yet fragmented settings, full of seams and shadows, stand in for the capacities of the film medium itself, a permeable container that consumes and recycles the world at large.
Some areas of research that inspire her work include cinematic theories of embodied spectatorship, postmodern dance's task-based movements, scientific and artistic investigations of synaesthesia, genres of performance in which props play a significant role, and feminist and gender theory.
Her work has been exhibited extensively across the world. Solo exhibitions include Curve Gallery, Barbican, London (2019); Maureen Paley, London (2016); One of the Things That Makes Me Doubt, ACCA: Australian Centre for Contemporary Art, Melbourne, Australia (2013); Sensorium Tests, Milton Keynes Gallery, Milton Keynes, UK (2012). Recent group exhibitions include The New Human, Moderna Museet Malmö, Sweden, touring to Moderna Museet, Stockholm, Sweden (2016); 14th Istanbul Biennial SALTWATER: A Theory of Thought Forms, Istanbul, Turkey (2015); 10th Shanghai Biennale, Shanghai, China (2014); In the Holocene, MIT List Visual Arts Center, Cambridge, Massachusetts, USA (2012); Dancing Through Life, Centre Pompidou, Paris, France.
Daria Martin was born in 1973 in San Francisco. After studying humanities at Yale, she received her M.F.A from the University of California, Los Angeles, in 2000. She has taught at the Ruskin since 2006, and is available for DPhil supervision. She is also a member of St John's College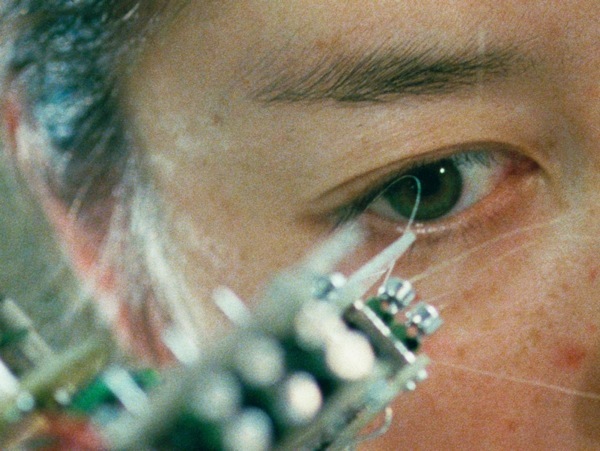 Daria Martin, Soft Materials, 16mm film, 10.5 mins, 2004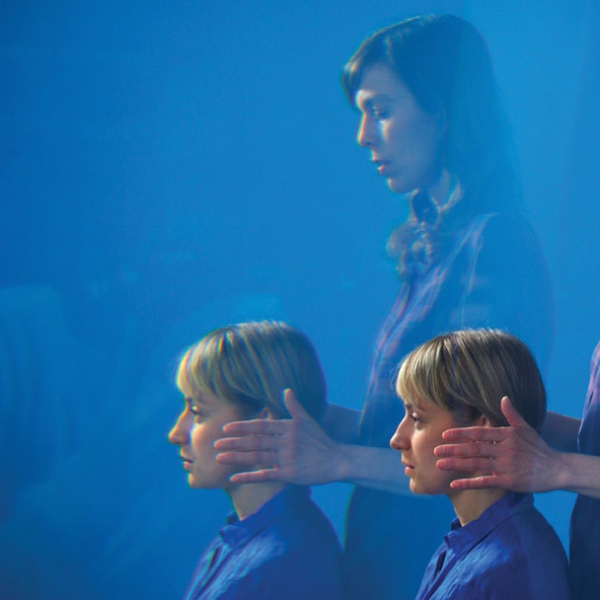 Daria Martin, Sensorium Tests, 16mm film, 10 mins, 2012 / Thierry Ball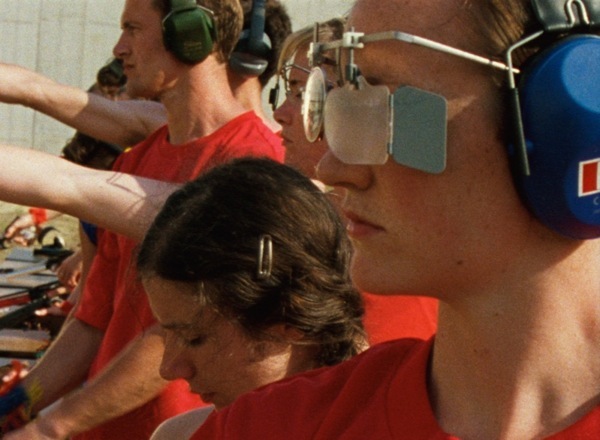 Daria Martin, Loneliness and the Modern Pentathlon, 16mm film, 17.5 mins, 2004-2005