Kelly Lloyd
Kelly Lloyd is reading for a DPhil in Fine Art at the Ruskin School of Art and Wadham College, University of Oxford. Her studies are funded by an AHRC Open-Oxford-Cambridge Studentship and an All Souls-AHRC Graduate Scholarship.
Kelly Lloyd is a transdisciplinary artist who focuses on issues of representation and knowledge production, and prioritizes public-facing collaborative research. Her DPhil research will explore representations of artistic labour in 20th and 21st Century film and television.
Lloyd holds an MFA in Painting & Drawing and MA in Visual & Critical Studies from the School of the Art Institute of Chicago, and a BA in Studio Art, Africana Studies, and Environmental Studies from Oberlin College. She has previously held fellowships through the Starr Foundation, Oberlin Shansi Memorial Association, and Andrew W. Mellon Foundation; published writing with punctum press, Green Lantern Press, Palgrave Macmillan, and Amsterdam University Press; and attended artist residencies at the Ox-bow School of Art, Kulturkontakt Austria, and Aarhus Center for Visual Art. Recent exhibitions include the Royal Academy Schools (London), Institute of Contemporary Art (Baltimore), Tiger Strikes Asteroid (Brooklyn), Fluc (Vienna), the Indianapolis Museum of Contemporary Art, Hyde Park Arts Center (Chicago), and Richard Gray Gallery (Chicago).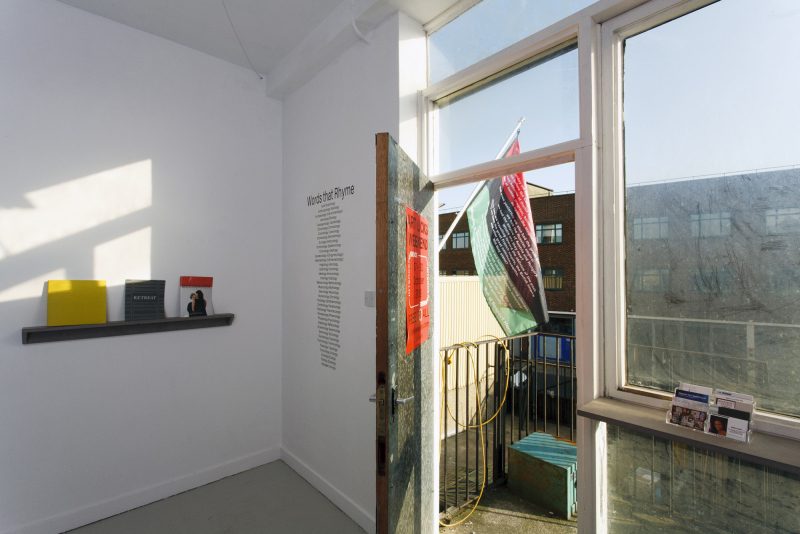 / "Exceptional Promise", Dirty House, London. Photographed by Hannah Farrell