Jade Montserrat
Jade Montserrat is a tutor on the MFA programme.
Jade Montserrat is the recipient of the Stuart Hall Foundation Scholarship which supports her PhD (via MPhil) at IBAR, UCLan, (Race and Representation in Northern Britain in the context of the Black Atlantic: A Creative Practice Project) and the development of her work from her black diasporic perspective in the North of England.
Montserrat's Rainbow Tribe project – a combination of historical and contemporary manifestations of Black Culture from the perspective of the Black Diaspora is central to the ways she is producing a body of work, including No Need For Clothing and its iterations, as well as her performance work Revue. Montserrat was commissioned to present Revue as a 24 hour live performance at SPILL Festival of Performance, October 2018, a solo exhibition at The Bluecoat, Liverpool, (Nov – 10 Mar 2019) which toured to Humber Street Gallery ( July-sept 2019) and was commissioned by Art on the Underground to create the 2018 Winter Night Tube cover. Montserrat creates works on paper and performances exploring race, the body and language and Iniva and Manchester Art Gallery have commissioned Montserrat as the first artist for the Future Collect project (2020) to continue exploring those concerns.
Montserrat is also interested in the structures of care in institutions, how works of art and people are looked after.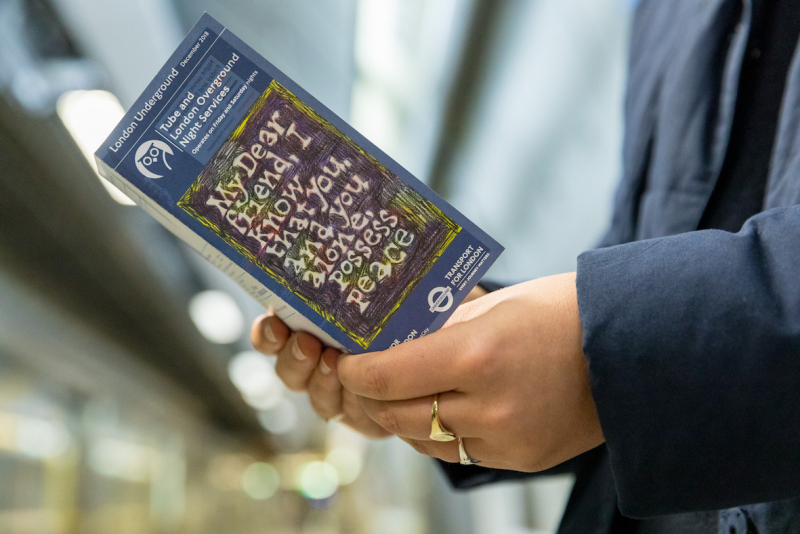 Hand this piece to one - Jacob Aston West (Jade Montserrat 2018) / Hand this piece to one - Jacob Aston West (Jade Montserrat 2018)