Jost Münster
Jost Münster is a Senior Ruskin Tutor (Studio Practice), and Degree Show Tutor on the BFA programme. He also convenes workshops on painting.
Working from his urban surroundings, Münster strips away pictorial detail, flattens and collages surfaces with abstract, mosaic-like colour swatches and backgrounds. Using shapes and silhouettes derived from the interplay between architecture and the painterly aspects of real life, Münster forges a new and subtle vocabulary of forms and references.
Jost Münster's paintings and installations in wood, acrylic and paper, experiment with colour and the painted surface to create a series of works that explore the reaches of representation.
His work offers a playful and subtle figuration: by continually subtracting points of reference, the work treads a fine line between being weathered and depleted, and conversely, entirely full of fresh content. The painterly marks that obscure and delete become potent and colourful scapes.
These works both invite a genuinely formal response but also question their own status as either paintings or sculptures. This type of distinction establishes the backdrop to Münster's oeuvre as the presence of a set of possibilities that remain significantly undefined. Ralf Christofori writes of Münster's work, 'Painting is never satisfied with simply an autonomous end in itself but rather represents the point of departure for deliberate distinctions (or observations) that follow from it. (Laura Morisson
Email jost.munster@rsa.ox.ac.uk
Jost Münster works / Jost Münster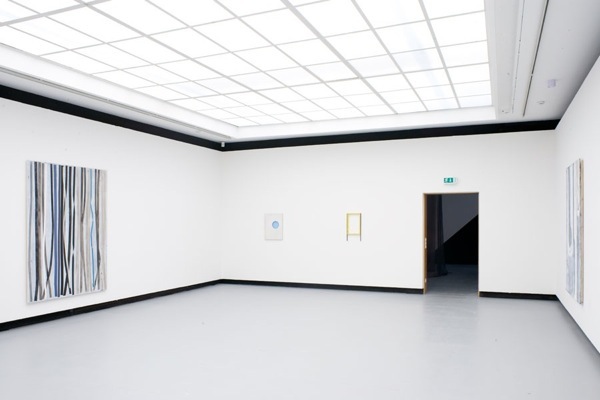 Jost Münster works / Jost Münster