Where is the Ruskin Archive?
The Ruskin hosted the workshop Where is the Ruskin Archive? earlier this year, an event initiated by Giulia Smith, Kate Keohane, Onyeka Igwe, Harold Offeh, and Daria Martin.
Attendees in discussion at the Where is the Ruskin Archive ? workshop.
Laura van Broekhoven, Director of Pitt Rivers Museum, was invited to speak about the museum's history and recent efforts to recontextualise its collections in light of growing calls for the restitution and reframing of sensitive material acquired in colonial times. Other speakers included Dr Mishka Sinha who outlined her research at St John's College that examines the college's colonial past. There were lively discussions of artistic processing of such histories and an on-your-feet, live artistic experiment with some Ruskin archives, led by Harold and Onyeka.
The event was made possible with the help of the Ruskin's librarian, Laura Unwin.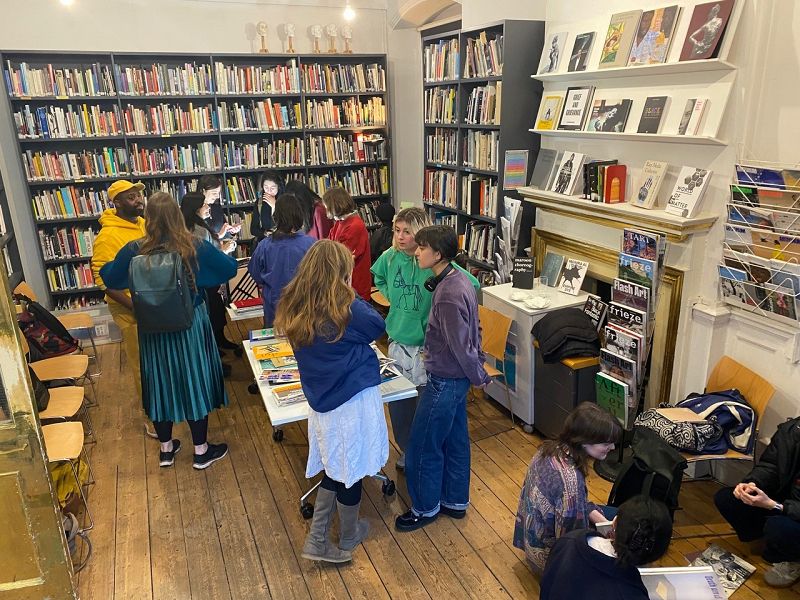 Attendees at the Where is the Ruskin Archive? workshop