Tom Woolner - 'Internal Weather' Exhibition
Current Visiting Tutor Tom Woolner is participating in a group exhibition: 'Internal Weather' which continues until 2 April.
Sid Motion Gallery is pleased to present 'Internal Weather', the gallery's 50th physical exhibition and the first in a newly expanded space. In this moment of expansion, the gallery takes the opportunity to include new voices and disciplines with a group show of 7 artists, 5 of whom have not shown with the gallery before.
Tom presents alongside Laurie Cole, Grace Mattingly, Graham Martin, Pat O'Connor, Laurence Owen and Morgan Wills.
The artists in this exhibition have been selected for their exploration of themes of identity, self consciousness, gaze, sexuality and binary definitions of gender. Such timely and important themes has allowed the gallery to group together artists that investigate their interest in these areas in many different ways.
The exhibition title is borrowed from the series of jesmonite wall based sculptures by Tom Woolner included in the exhibition. Much like the exhibition, the series is an investigation of self and identity.
For opening hours, and more information please see Sid Motion Gallery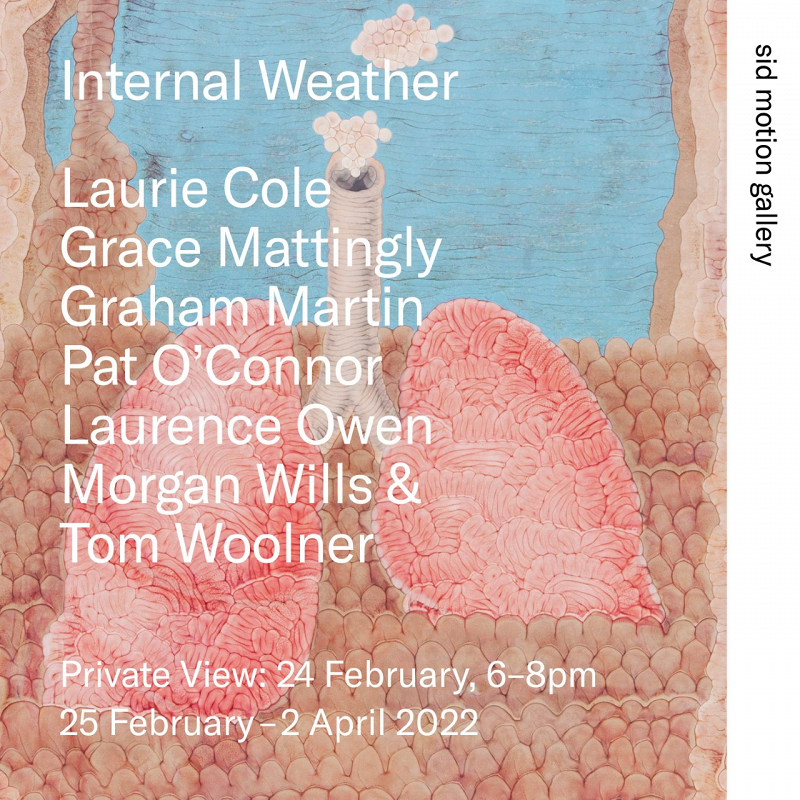 Internal Weather, (Lights) 2021 thumbnail, Sid Motion Gallery
Tom Woolner (b.1979, London) is an artist who lives and works in London. He graduated in Sculpture from The Royal College of Art in 2003. Woolner's recent projects include 'Naming a Cloud', with Andrew Miller, 303 Projects, Lowestoft, 2021; 'A Sofa Speaks', with Mary Hampton, West Dean College of Arts and Conservation, 2019; 'Dog Show', Southwark Park Galleries, 2019; 'The Thalty Thpectacle', with Edwin Burdis, Various Venues, Plymouth, 2017; 'A Blurry Stage on the Horizon', KCUA Galleries, Kyoto, Japan, 2015. His work has been featured in frieze, Art Monthly, Modern Painters and The Guardian. Woolner teaches at The Ruskin School of Art.