The Ruskin's Visiting Speakers Series for Anti-racist Practices
How can an understanding of anti-racist practice inform this School's teaching practices, learning practices, art-making practices, knowledge-making practices, conversational practices, critical practices, institutional practices?
The Visiting Speakers series for Hilary Term (Weeks 5-8) is devoted specifically to this School's antiracist agenda. Speakers are invited from across disciplines to give a talk, helping both students and staff to understand more about anti-racist practices. The series is intended to help us work together to develop the anti-racist practices needed in our School.
N.B. If you are external to the Ruskin and interested in attending a talk, please send an email to Amira Hasoon (amira.hasoon@rsa.ox.ac.uk). Please say who you are, what talk(s) you are interested in, and briefly note the reason(s) you are interested in attending.
Jennifer Martin & Nina Trivedi: A Class Ponders the Present - Future.
Date: ​Thursday, 18 February 2021
Time: ​15.30 - 17.00
Location: ​On-Line Platform
The talk will begin by discussing how a document called the 'Shared Learning Agreement' came to be compiled and introduced to students. This will inform how we think of Steven Nelson's 'Questionnaire on Decolonization' as another form of a shared learning agreement. This provides a ground for us to discuss potential frameworks and strategies, pedagogical approaches and how to structure engagements. We will also present and critique anti-racist platforms from institutions. We aim to highlight platforms and structures - critiquing and analyzing forms of learning - not to be prescriptive but to provide provocations to think about how to implement and make sense of all of this in a teaching space. Can we be critical of the term 'decolonisation', particularly when used in academia and metaphorically? We will be drawing from the writing of Eve Tuck, K. Wayne Yang, Aime Cesaire, Franz Fanon, Saidiya Hartman and Nana Adusei Poku.

In the second half of the talk, Martin will explore how we encounter an artwork with attention to personal content and the impression a work makes on us as viewers and that we, in turn, make on material work in its active and ongoing historicity. Touching on Sara Ahmed and Karen Barad's theories, Martin will think through the reliance on language in presenting and exhibiting artwork and deconstruct a small selection of works that 'g(r)asp for affect'.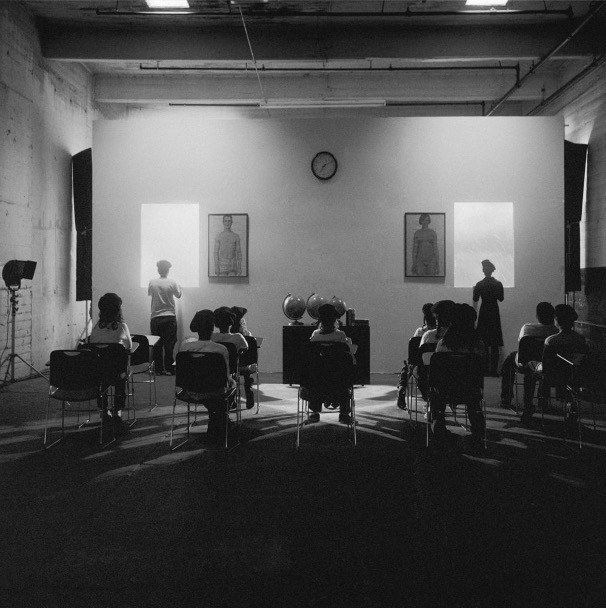 Carrie Mae Weems, A Class Ponders the Future, 2008
Jennifer Martin is a moving image artist and writer based in London. Her work and research explore the performativity of belonging and instability of images; these interests manifest in a mix of narrative and experimental pieces. Martin's working processes vary with each project, ranging from production with actors and crews to 3-D animation work with found footage, research developed from interviews and improvisational rehearsals with performers. Martin is a Lecturer in School of Art and Humanities, Critical & Historical Studies at the Royal College of Art and co-director of the black-led artist worker's cooperative not/nowhere with Taylor Le Melle and Rhea Storr.
Nina Trivedi is a lecturer and writer based in London. Her research and writing explores the intersections of Critical Race Studies, Feminist New Materialisms and Visual Culture. Trivedi is Lecturer in School of Art and Humanities, Critical & Historical Studies at the Royal College of Art where she recently completed her PhD. She also lectures in BA/MA Design at Goldsmiths College and in the Department of Culture, Media & Creative Industries with Kings College London at Tate Modern.
arts.ac.uk/ual-decolonising-arts-institute
Arun Kundnani: Training is the Graveyard of Struggle: An Anti-Racist History.
Date: ​Thursday, 25 February 2021
Time: ​15.30 - 17.00
Location: ​On-Line Platform
Anti-racist training, racial awareness training, diversity training – these are old ideas that have long been criticised by scholars and activists in anti-racist movements, yet they keep coming back. This talk explores how and why institutions use training to defuse struggles against racism, what the flawed assumptions are behind such programmes, and what might be the alternatives to such an approach.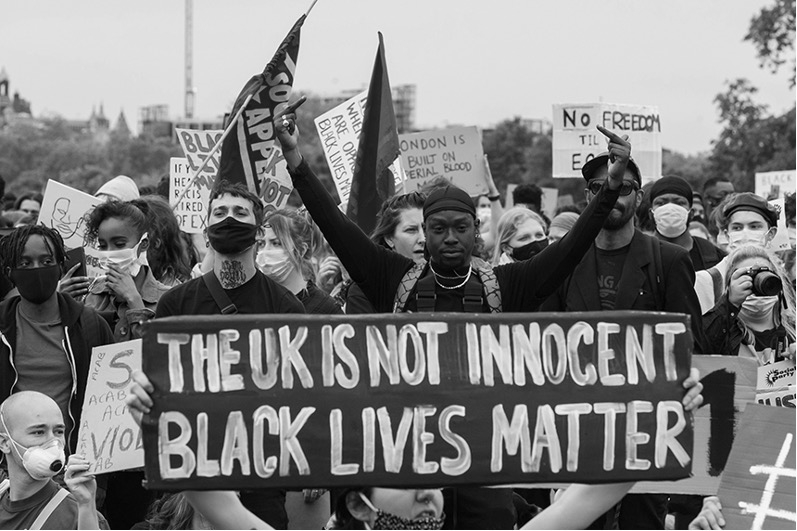 Arun Kundnani The UK is not innocent Black Lives Matter
Arun Kundnani writes about racial capitalism, Islamophobia, surveillance, and Black radical movements. He is the author of The Muslims are Coming! Islamophobia, extremism, and the domestic War on Terror (Verso, 2014) and The End of Tolerance: racism in 21st century Britain (Pluto, 2007). He has written for the Nation, the Guardian, the Washington Post, Vice, and The Intercept. Born in London, he moved to New York in 2010. A former editor of the journal Race & Class, he was recently a scholar-in-residence at the Schomburg Center for Research in Black Culture, New York Public Library.
Lola Olufemi: Feminism, Imaginative thinking and the limits of the institution.
Date: ​Friday, 5 March
Time: ​15.30-17.00
Location: ​On-Line Platform
This talk will explore the tenets of radical feminism as a political methodology seeking transformation: its priorities, its relationship to the imagination and its manifestations in the contemporary moment. It will offer a critique of how institutions attempt to curtail radical/revolutionary thought and reflect on how we might escape this trap.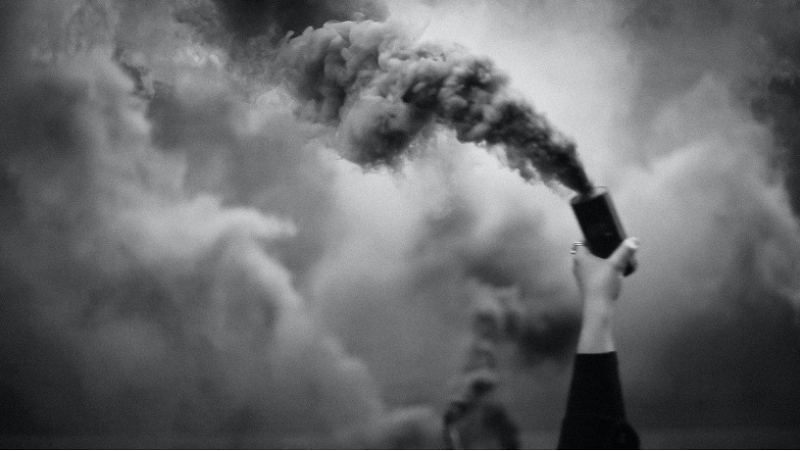 Lola Olufemi Image
Lola Olufemi is a black feminist writer and CREAM/Stuart Hall foundation researcher from London. Her work focuses on the uses of the feminist imagination and its relationship to cultural production, political demands and futurity. She is author of Feminism Interrupted: Disrupting Power (2020) and a member of 'bare minimum', an interdisciplinary anti-work arts collective.
Michelle Williams Gamaker: On Fictional Activism and Contemplating Fictional Revenge.
Date: ​Thursday, 11 March
Time: ​15.30 - 17.00
Location: On-Line Platform
An exploration of Michelle's work on Fictional Activism, which simultaneously acknowledges and dissects the influence of British and American Studio films of the 30s, 40s and 50s in shaping my identity and filmmaking today. The Dissolution Trilogy and the fictional characters wit​hin, are a result of the long-term effects of exposure to fictional depictions of inequality and loss of agency. Rewriting roles for brown protagonists by revisiting the fictional injustices endured, offers up a speculative reimagining: Fictional Activism is a claim for subtle, but potent acts of fictional treachery. As I develop my projects, I realise that constructing Fictional Revenge offers a restorative space for making anew, in which the endless absorption of visual imperialism can be dissipated and transformed.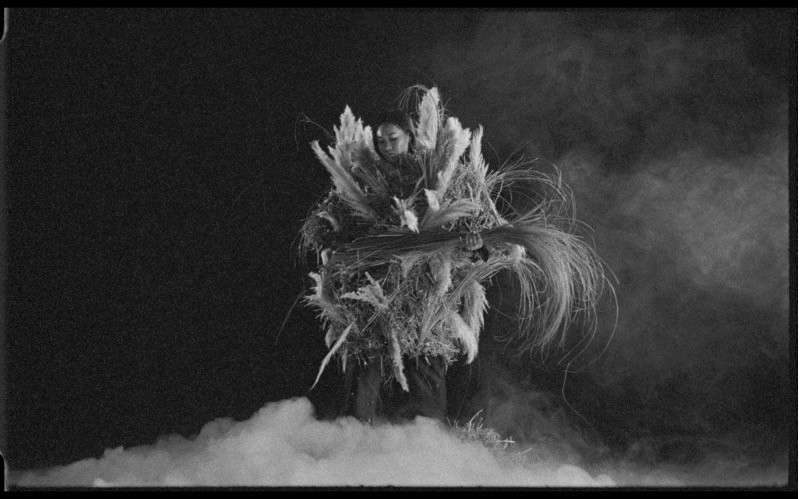 Michelle Williams Gamaker, still image from The Bang Straws, 2021
Dr Michelle Williams Gamaker works with moving image, performance and installation. Through an interrogation of cinema and its artifice, she recasts characters as fictional activists, proposing critical alternatives to colonial and imperialist storytelling approaches in early 20th-century British and Hollywood studio films.
Her trilogy, Dissolution (2019), explores marginalised characters from Powell and Pressburger's Black Narcissus. House of Women (2017) featured in BFI's Experimenta programme (2018) and is in Arts Council England's collection shows: Women, Power, Protest at BMAG, Birmingham, As Seen on Screen Walker Art Gallery, Liverpool, Go On Being So Newlyn Art Gallery & The Exchange, Penzance. She is currently working on The End of the River for Blenheim Walk Gallery, Leeds. Michelle is joint-winner of Film London's Jarman Award 2020 and is recipient of the Stuart Croft Moving Image Award 2020 for her upcoming film The Bang Straws (2021). Michelle is a Lecturer in Fine Art at Goldsmiths and Chair of Trustees at Pavilion, Leeds.