Introducing Telepresence Teaching at the Ruskin
With the use of our telepresence robot we are exploring a remote way of connecting with our students.
remote teaching with robot / Jon Roome
During the lockdown period we have been using a telepresence robot to allow our students to connect with staff, and explore our facilities that they have been unable to access physically. The driver of the robot - via a web browser, can independently explore our studio and spaces virtually. The experience has been good for both teachers, and students to get a greater sense of being together in a space. The use of the robot has also provided much amusement during these more difficult times.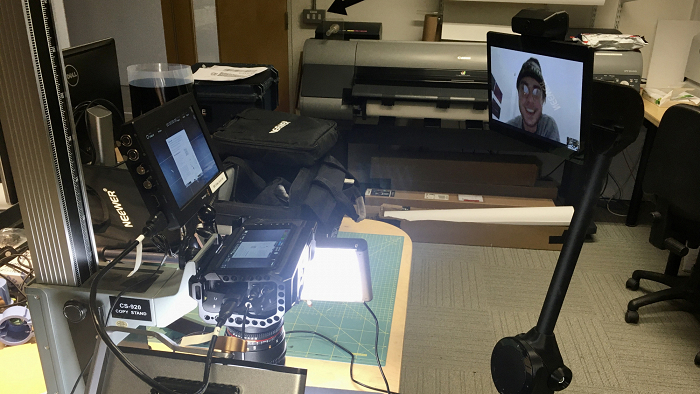 teaching via a telepresence robot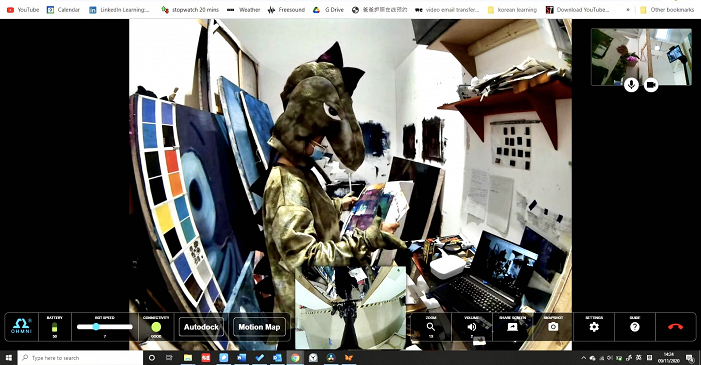 Robot Stills / Yuhong Wang
As well as being used within technical teaching, and tutorials, the robot is also being used in student-led work as they begin to explore the new contexts that have been created by the pandemic, and we hope to continue this trend going forward with our new honorary automaton staff member!