Feminist exhibition curated by Ruskin DPhil researcher tours to London following critical acclaim
Curated by Ruskin DPhil candidate Madeleine Kennedy, 'The Enchanted Interior' exhibition foregrounds the work of remarkable women artists who have challenged the enduring motif of the interior as a 'gilded cage' for its female inhabitants. After positive reviews in the national press and being selected Guardian's Pick of the Week at its first venue in Newcastle, the exhibition is set to tour to London's Guildhall Art Gallery, opening on 13 March 2020.
'The Enchanted Interior' - installation at Laing Art Gallery Newcastle / Rafaela Drazic
'The Enchanted Interior' - installation at Laing Art Gallery Newcastle / Rafaela Drazic
'The Enchanted Interior' - installation at Laing Art Gallery Newcastle / Rafaela Drazic
Featuring over 70 works including iconic Pre-Raphaelite paintings, British Orientalist watercolours, Art Nouveau decorative arts, Surrealist prints, 1970s feminist photo collages, and contemporary moving image and installation art, the exhibition examines complex notions of 'enchantment' as it operates in the domestic realm, from romanticised fairy tales to harrowing stories of coercion. Whether in the ancient myth of Pygmalion or Victorian fantasies of the harem, it seeks to expose the sinister implications of nineteenth-century paintings which idealise enclosure and objectification, confronting them with diverse work by female artists who resist or subvert these tropes.
Artists include: Anna Alma-Tadema | Afruz Amighi | Maisie Broadhead | Gerald Leslie Brockhurst | Henriette Browne | Elizabeth Burden | Edward Burne-Jones | Walter Crane | Evelyn De Morgan | Frank Dillon | John Duncan | Henry Treffry Dunn | William Maw Egley | Max Ernst | George Frampton | Anya Gallaccio | Shadi Ghadirian | Paul-Albert Girard | Clementina Margaret Hull | Hayv Kahraman | Vilhelm Hammershoi | Mona Hatoum | Clementina Hawarden | William Holman Hunt | Sarah Jones | Carl Kauba | Charles Landelle | Frederic Leighton | John Frederick Lewis | Edwin Long | Shana Lutker | Ursula Mayer | Albert Joseph Moore | Ernest Normand | Cornelia Parker | William Bruce Ellis Ranken | Herman Jean Joseph Richir | Dante Gabriel Rossetti | Martha Rosler | Ethel Sands | Emma Sandys | Georg Sauter | Zineb Sedira | Lucy Skaer | Penny Slinger | Valeska Soares | Linder Sterling | Fiona Tan | Dorothea Tanning | Albert Toft | John William Waterhouse | James Abbott McNeill Whistler | William Clarke Wontner | Francesca Woodman | Richard Caton Woodville | Alfred Joseph Woolmer
As exhibition curator Madeleine Kennedy says: "Although beautiful to behold, in many of these works, the interiors we see women inhabiting are governed by invisible but unbreakable rules, oppressive expectations, and in some cases, unseen tyrants. Through remarkable works by female artists, the allure of the enchanted interior is complicated, cutting through the outer illusion of opulence to the complex realities beneath, and offering alternatives ways of seeing the world and women's place in it."
The exhibition received excellent reviews, including in The Spectator and in the i newspaper, and features in the Stylist's Feminist Events of the Year 2020 guide.
The Enchanted Interior is on display at the Guildhall Art Gallery from 13 March to 14 June 2020. It is accompanied by a publication featuring texts by Emma Cheatle, Lalla Essaydi, and Zeynep Inankur, edited by Madeleine Kennedy, designed by Rafaela Drazic, and supported by a grant from the Paul Mellon Centre for Studies in British Art.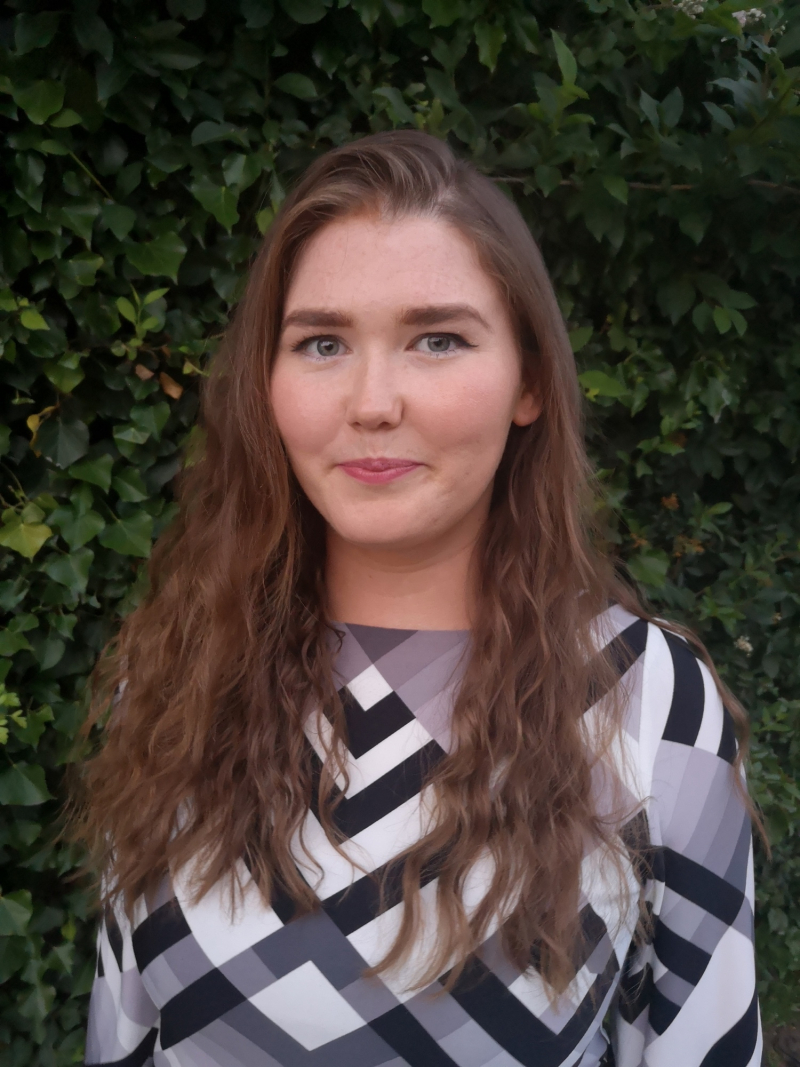 Madeleine Kennedy