Daria Martin's new film 'A Hunger Artist'
Daria Martin, Professor of Fine Art at the Ruskin, is premiering her new film in the exhibition SUBJECT AND OBJECTS at VISUAL Carlow, Ireland, until 3 September 2017.
D. Martin, 'A Hunger Artist' (still), HD film, 15 minutes, 2017 Photograph: Daria Martin
Daria Martin is showing her new film A Hunger Artist in a major exhibition surveying her video work in recent years. SUBJECTS AND OBJECTS also includes Daria's latest trilogy of 16mm films The Synestesia Trilogy: Theatre of the Tender (2016); At The Threshold (2015); and Sensorium Tests (2012). Inspired by the artist's research into a heightened form of physical sensitivity called mirror touch synaesthesia, these latest works explore the dynamics of actor - spectator, and the transfer of emotion and feeling between people.
A Hunger Artist is inspired by Franz Kafka's short story 'A Hunger Artist' (1922): a fasting artist performs in a cage for an admiring public but, perpetually underestimated, he doesn't live up to his potential until he falls out of fashion and then, left to his own devices without audience or manager, he dies. A robust panther takes up the Artist's place in a vacant cage….
Daria completed A Hunger Artist during her sabbatical from the Ruskin in Hilary (Spring) Term 2017.
For more information about the exhibition, which continues until 3 Sepember, please see http://www.visualcarlow.ie/exhibitions/info/daria-martin.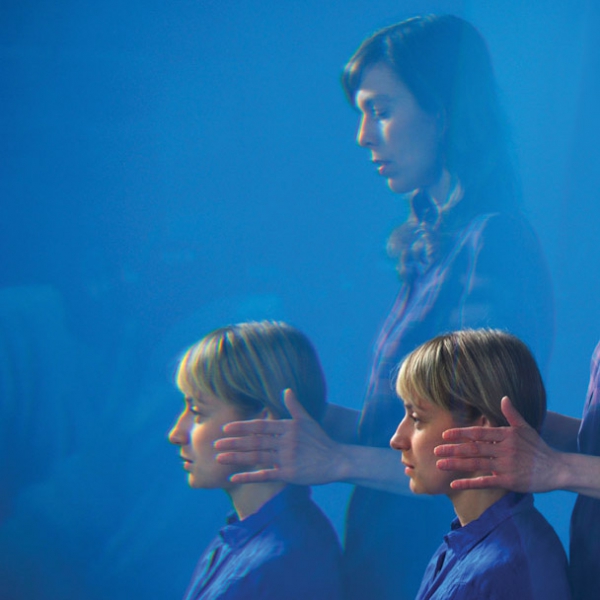 Daria Martin, Sensorium Tests, 2012 - production still (photo by Thierry Bal)