Recent publications by Ruskin staff and researchers
Research is at the heart of the Ruskin's activities, and the School encourages and values the wide-ranging contributions that its teaching staff, postgraduate students, researchers, academic visitors and fellows make to the disciplines of fine art practice, curatorship, criticism and art history. Please see following a list of recent publications by Ruskin people.
Anna Barham, artist and Ruskin Visiting Tutor, has published a recent online audio work, 'ZYX', as part of APRIA journal's issue 'Digital Narrations: Fails and Errors'.
The work, Anna says, considers how automatic speech recognition might be made to hallucinate and how that differs from human hallucination, specifically hallucinations triggered by LSD and grief.
Listen to the audio work and find out more about the intentions behind it here: https://apria.artez.nl/zyx/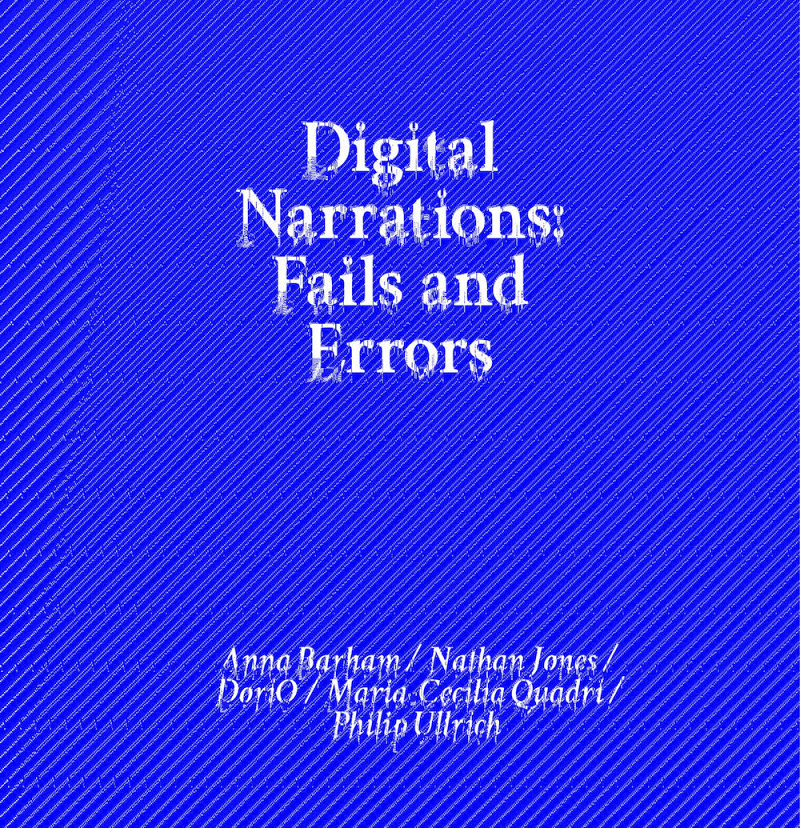 Visiting Tutor at the Ruskin, and Professor Emeritus at University of Southampton, Brandon Taylor published in November 2022 a new book on 20th century art, 'Make It Modern'.
It is described as "a fascinating journey through Western art from the 1910s to the 1960s, charting how artists wrestled with the headlong changes of a turbulent and conflict-ridden world."

"From the chaos of the First World War to the ravages of the Second, from the Great Depression to the rise of consumer culture, artists we call "modern" faced the challenge of responding imaginatively to utterly new circumstances of life. Original thought, startling artistic techniques, and new attitudes to experimentation were required to produce exceptional and timely work.
"Make It Modern guides the reader through the art of the modern world. Works of celebrated artists, from Pablo Picasso and Wassily Kandinsky to Frida Kahlo, Jackson Pollock, and Yayoi Kusama, alongside a panoply of undervalued or less-known figures, populate this decade-by-decade narrative. Make It Modern tells an unforgettable story of how art was changed forever."
Find more info on Yale Books.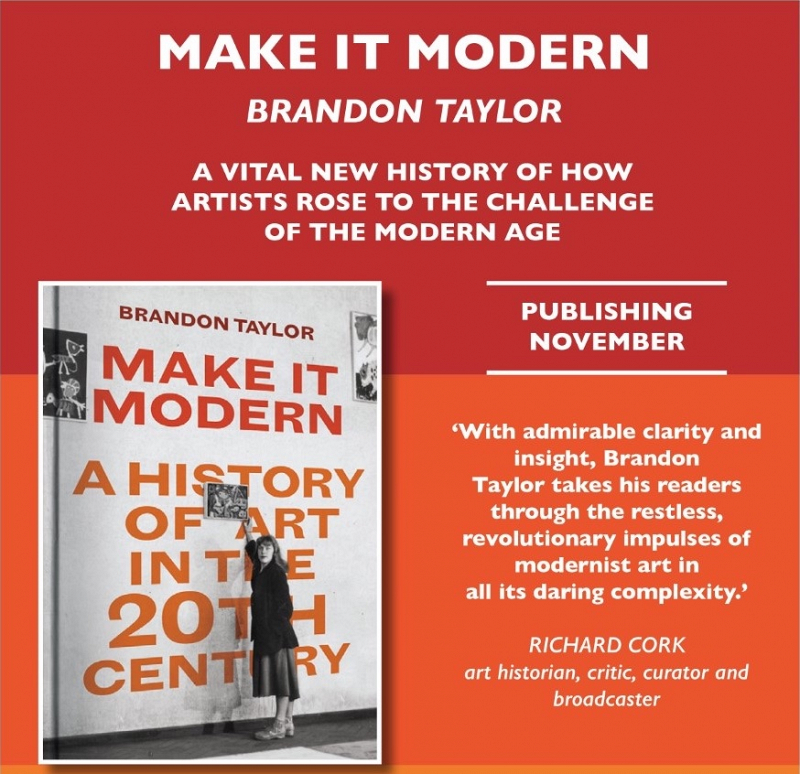 Saul Nelson, who joined the Ruskin as an Ertegun Scholar on the DPhil programme, published an article on Louise Bourgeois in the Oxford Art Journal.
Saul's essay "'I Was Not a Surrealist. I Was an Existentialist': Louise Bourgeois Reconsidered" appears in the December 2017 issue (Volume 40, Issue 3, Pages 469–490)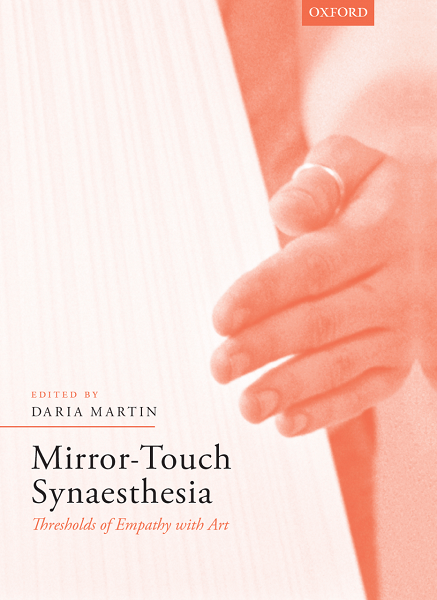 Daria Martin (Professor of Fine Art) is the editor of a new volume, Mirror-Touch Synaesthesia, published by Oxford University Press.
The neurological condition synaesthesia (the mixing of the senses) has for over a century provoked thought about new ways of artistic seeing. In this edited volume, Mirror-Touch Synaesthesia: Thresholds of Empathy with Art, a recently discovered manifestation provides a lens through which to re-examine contemporary art experience. People with mirror-touch synaesthesia feel a physical sense of touch on their own bodies when they witness touch to other people and often to objects. The condition is a rare, yet recognisable, form of heightened physical empathy—present in just 1 in 75 people, it is associated with an overactivation of the near-universal mirror (neuron) system.
Mirror-Touch Synaesthesia brings together newly commissioned and never-before published essays and conversations by prominent neuroscientists, anthropologists, artists, art theorists, curators, film theorists, and philosophers, as well as mirror-touch synaesthetes. Essays and conversations find common ground not only in quantitative, but also qualitative, accounts of mirror-touch; the editor has conducted the first set of in-depth, semi-structured interviews with mirror-touch synaesthetes, which is available in excerpted form in the volume's appendix.
Critically refiguring arguments about the 'social turn' in contemporary art that reject the traditional viewer as passive, Mirror- Touch Synaesthesia expands the possibilities of what art we might call 'participatory', and enriches debates around the social agency of perception. In these essays, the blurred thresholds in mirror-touch between sight and touch, and between self and other, are redrawn for an interdisciplinary readership as newly sensitised boundaries between image and action, art and life.
Brian Catling (Head of School) - on 7 March 2017, Vintage published The Erstwhile.
'A dazzlingly psychedelic quest' Guardian Review, 23 March 2017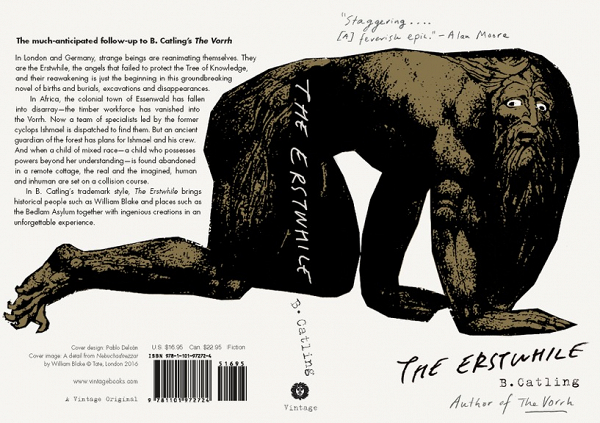 This, the second book in the Vorrh trilogy, extends from the vast unmapped jungle of The Vorrh and the rumoured Garden of Eden it contains to London, culminating in an apocalyptic battle. The first book in the trilogy has been acclaimed as a landmark work by Philip Pullman and Alan Moore, and compared to the work of Mervyn Peake. Brian has now received extremely positive reviews for The Erstwhile that can be read on NPR, and also in the New Statesman. On Thursday 23rd March, Brian's book was also reviewed by the Guardian.
On Tuesday 21 March, Brian was in conversation with Iain Sinclair (author, Psychogeography, and Fellow of the Royal Society of Literature) at Blackwell's in Oxford to discuss his latest work. This followed an extensive book tour in America and other cities in the UK.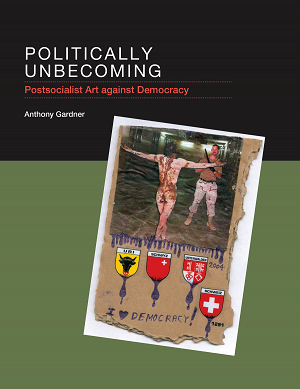 Anthony Gardner (Associate Professor of in Contemporary Art History and Theory) - co-author (with Charles Green) of 'Biennials, Triennials, and Documenta: The Exhibitions That Created Contemporary Art' (Wiley-Blackwell, 2016).
In this engaging and insightful new treatise, Charles Green and Anthony Gardner examine in–depth the history and popularization of large–scale international survey exhibitions, or biennials , and their impact on contemporary art since the 1950s. From the 1972 director–driven documenta 5 at Kassel to the rise of mega–exhibitions across Asia in the 1990s and 2000s, and the renewed ascendancy of gargantuan biennials in the 21st century, Biennials, Triennials and Documenta offers a comprehensive history of biennialization that is global in scope. In addition to interrogating specific curatorial models and methods, Green and Gardner use the history of biennials as a means of illustrating and inciting further discussions of globalization in contemporary art.
With a comprehensive global array of case studies seamlessly connected through shrewd narrative analysis, this innovative new book will be essential reading for curatorial and museum studies students and scholars, aspiring curators, gallerists, and all those interested in the exhibition of contemporary art.
Anthony's book NSK from Kapital to Capital: Neue Slowenische Kunst- An Event of the Final Decade of Yugoslavia (Moderna galerija and MIT Press), co-edited with Zdenka Badovinac and Eda Cufer, has been awarded a prize as finalist for the Alfred H Barr Jr Award for exhibition catalogues, which is a wonderful honour given internationally in art history by the College Art Association.
John Cussans (Departmental Lecturer) says "I'm very excited that my Haiti book is now available for pre-order: http://strangeattractor.co.uk/news/undead-uprising-haiti-horror-zombie-complex/"
Elisa Schaar (Visiting Tutor) - contribution to 'Bristow' (Bold Tendencies, London, 2017) - a new book celebrating Adel Abdessemed's rooftop commission in Peckham.
Conversations, essays, poems, photographs, with contributions from Rachael Allen, Sam Buchan-Watts, Asif Khan, Melissa Lee-Houghton, Kieran Long, Kathryn Maris, Faray Nayeri, Edna O'Brien, Oskar Proctor, Aaron Rosen, Elisa Schaar, Martha Sprackland, Jean-Philippe Toussaint, Richard Wentworth & Sarah Wilson. Edited by Hannah Barry, Donatien Grau, & Hans Ulrich Obrist.
"This volume took the very tension of today's existence in London and in the world, manifested by Adel Abdessemed's work, as a starting point. Bringing together essays by some of today's leading London-based scholars, from the Courtauld Institute of Art, the University of Oxford, King's College and the Victoria & Albert Museum, as well as by the architect Asif Khan, conversations of Adel Abdessemed with an artist, a journalist, a writer, on top of the car park, and poetry edited by Rachael Allen, specially commissioned for this book, with editors and contributors coming from the United Kingdom, Switzerland, France, the United States, Germany, Iran, Pakistan, Tanzania, Belgium, it is a map of the serious possibilities a dense artistic gesture in the public space can offer."
last edited: February 28th 2023